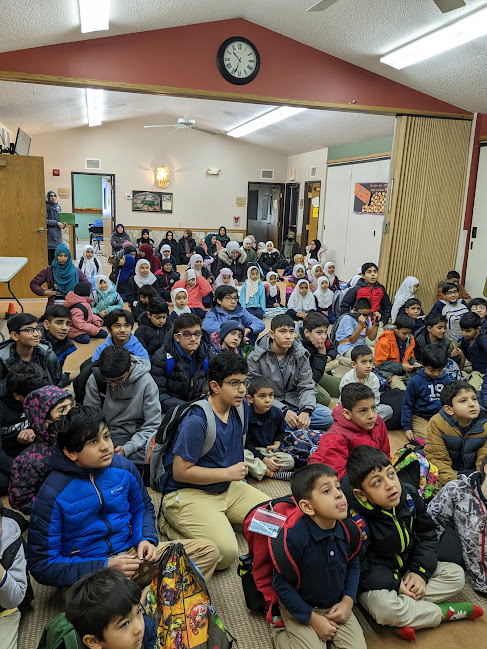 ---
Az-Zahra Madrasah is a school that focuses on teaching Islamic principles based on Fiqh-e-Ja'faria. Classes are held every Sunday during the school calendar year, from 10:30 a.m. to 2:30 p.m. The school is open to children ages 4 through 18 and is located in a state-of-the-art Madrasah Center. Over 50 volunteer MCE Tarbiya certified teachers and staff members are currently serving at Az-Zahra Madrasah.
News and Announcements
Lunch will be served every Sunday. If you would like to sponsor a lunch ($350 and $50/drinks), contact Sr Asma Virani or Br Murtaza Mulla.
Online Payments
Madrasah is now accepting tuition fees, and donations using Anjuman-e-Asghari PayPal AZM Tuition Fees/Donations. In the memo please note AZM and the description of the payment.
Contact Us
AZM Email: If you have any general questions, suggestions or any concerns please email

[email protected]

AZM Parent Broadcast Messaging Service: To be added to the AZM WhatsApp Broadcast Group, please contact Br. Murtaza Mulla at (763) 443-3021.
For urgent questions or concerns, please contact Br. Abbas at (612) 327-6501 or Sr. Asma at (952) 818-1000.